Apply for Board or Commission Appointment
Apply for Board or Commission Appointment
Submit Your Application
Prior to submitting your application, you will be asked to sign into your account for our site. If you have not already done so, you can create an account. Accounts are free, and take only a moment to set up. Once signed in, you will complete the application in a web form. Submitted forms are sent electronically to the Jackson County Administrator/Controllers office.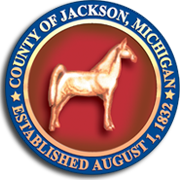 Or you can download the Request For Board or Commission Appointment application (PDF). Completed applications can be submitted by mail, fax or personally deliver to:
County of Jackson Administrator/Controller's Office
6th Floor 120 West Michigan Avenue, Jackson, MI 49201
Phone: (517) 788-4335 Fax: (517) 780-4755
If you need help filling out the web version of this application, a PDF is located
HE
RE
for a step-by-step guide.
Note: It is advisable for applicants to attend the applicable Committee meeting. During the meeting, they may address the Committee under Public Comment in regard to the appointment(s) they are seeking.
Applicant Requirements
Potential nominees to boards and commissions should:
Have an interest in the board or commission they are applying for
Be willing to become knowledgeable about the particular board or commission
Be committed and willing to serve as a representative of the County on the board or commission
Have no conflict of interest in regard to the board or commission they are applying for
Apply or accept a nomination willingly, and not out of a sense of obligation
Be available on the dates/times of the meetings of the particular board or commission.
Attendance at meetings is encouraged. Board Rule Policy 4090, Section 9.6 applies: Positions of Commissioner appointees may become vacant if three (3) unexcused consecutive or five (5) unexcused absences in a year. The determination of unexcused absences shall be made by the respective committee. A recommendation for removal from office shall be forwarded to the Board of Commissioners. This Section shall not apply to statutory boards which have other procedures for removal of members.